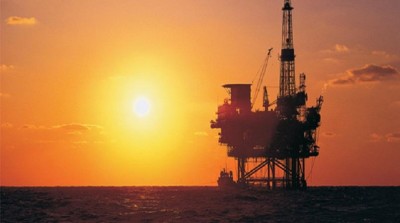 Dominican Republic opens its doors to investors
– The Dominican Republic plans to make nearly 13,000 kilometres of 2D seismic lines available to investors, and creating a National Hydrocarbon Database, as it intends to open for private capital in hydrocarbon exploration and production in its territory.
This was revealed by Dr Antonio Isa Conde, Minister of Energy and Mines from the Dominican Republic, during his address at the second day of the Energy Conference of Trinidad and Tobago 2016, hosted by the Energy Chamber of Trinidad and Tobago.
This is the Minister's first visit to Trinidad.
The 2D seismic lines, he said, will be set in a virgin territory with no concessions granted for the prospecting and production of hydrocarbons.
The National Hydrocarbon Database, is being set up by international firm Schlumberger-Surenco, whose services were engaged by the Dominican government. The company is a regional subsidiary of Schlumberger, a major oil services provider worldwide.
Since Isa Conde assumed office last May, the ministry has been able to organise, systemise and enter data for information for potential investors which will serve to create hydrocarbon exploration blocks to be tendered in the upcoming months under specific contracts.
His ministry has also made entries for approximately 1,491 maps and drawings, 805 seismic profiles, 212 well logs, 321 files or reports, 209 magnetic tapes and has recovered a series of geophysical information dating back to 50 years which were scattered throughout the Dominican Republic.
"The information available that has been formatted to the latest software on the subject can be used as input to create models on the components of our sedimentary basins.  Only with the information recovered from the maps, filed in very poor conditions, we have stored in "SEG Y" (the standard industry format) some 4,576 kilometres of 2D seismic lines."
The Minister also reported the recovery of a series of reports from worldwide renowned think tanks such as the University of Texas at Austin and Universidad Complutense de Madrid, which have allowed the addition of 8,126 additional kilometres of 2D seismic lines, for a total of 12,690 kilometres of available seismic lines.
Isa Conde indicated that the Ministry is drafting a conventional and non-conventional hydrocarbon exploration and production regulation and, with the support of OLADE and Canadian cooperation funds, it's elaborating industrial and environmental safety standards to govern the possible hydrocarbon production activities in the country.
The Minister added that the institution prepares model contracts and terms of reference for a bidding process to be called in the first quarter of this year to award exploration blocks.
"We would be very pleased to have you accompany us in developing the nascent energy industry of the Dominican Republic, taking advantage of the opportunities offered and the adequate business climate we promote for investment."
Fuente: http://bit.ly/1T5HMcD